About Us
The Music Centre - Bedford's Independent Musical Instrument Retailer
Supplying the musician's community with guitars, drums and other musical instruments since 1986.
Ground Floor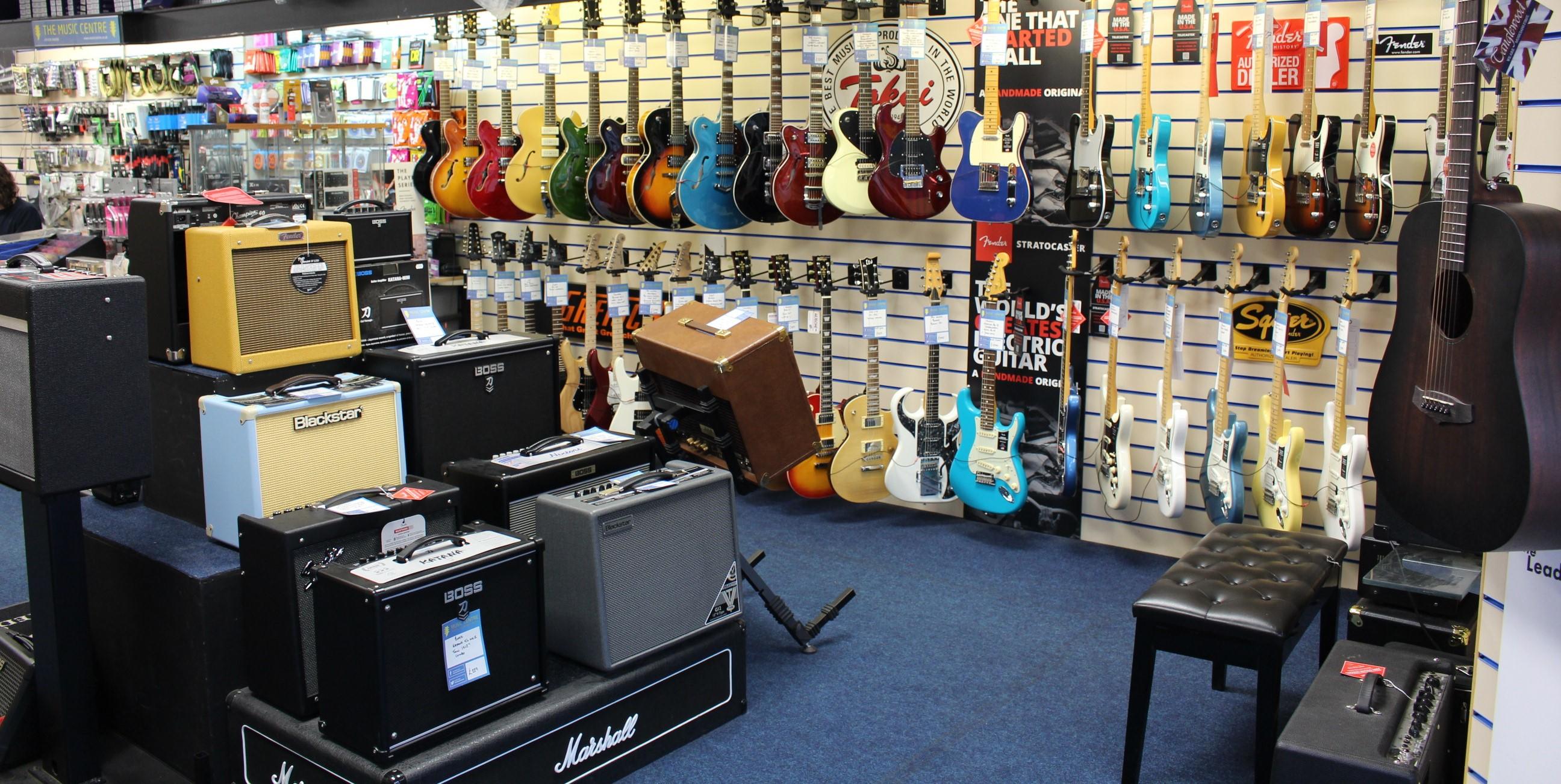 Established in 1986, The Music Centre has been serving the musicians community and helping new musicians get started for two decades. Over that time we have grown to offer services from rehearsal space to a range of in-house musical tuition and are always looking for ways to expand our range of services.
Based on Tavistock Street, a short walk from the town centre, this is not the first location the Music Centre was selling guitars from in Bedford. The first incarnation was as Union Street Music based strangely enough on Bedford's Union Street! Since those humble beginnings a lot of things have changed, but many things have stayed the same. We've always prided ourselves on keeping a relaxed atmosphere in which to browse and try out not just our guitars (electric and acoustic) but also bass guitars, drums and percussion, keyboards and digital pianos.
Our staff are all experienced in their fields with many years live and studio experience and are all still active in both bands and other musical projects. We offer a relaxed, no pressure environment in which to browse freely, with staff on hand when you need them. We believe in giving the customer the benefit of our knowledge and opinion because its not always the more expensive option thats the best choice.
If you're looking for a new instrument in our shop or wanting to try out a new amp there is no need to book a time to give it a go. Our location away from the chaos of the town centre means you can try things out at anytime! Because of this we don't have the restrictions that many other shops have, there is no "can you come back Sunday morning when its quiet?" because at the end of the day guitars are meant to be played loud! Although you still have the option to play a little quieter if you wish.
Upstairs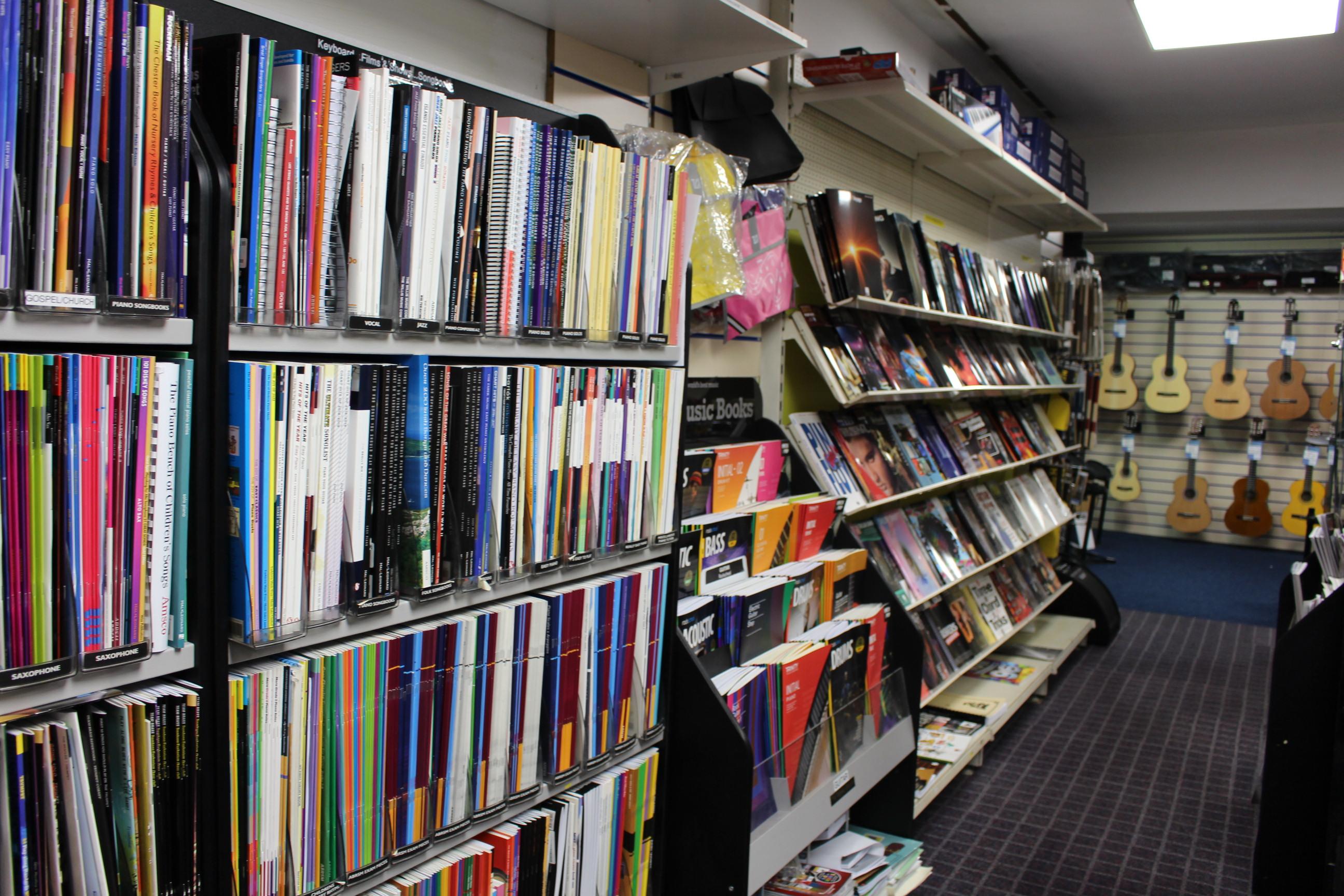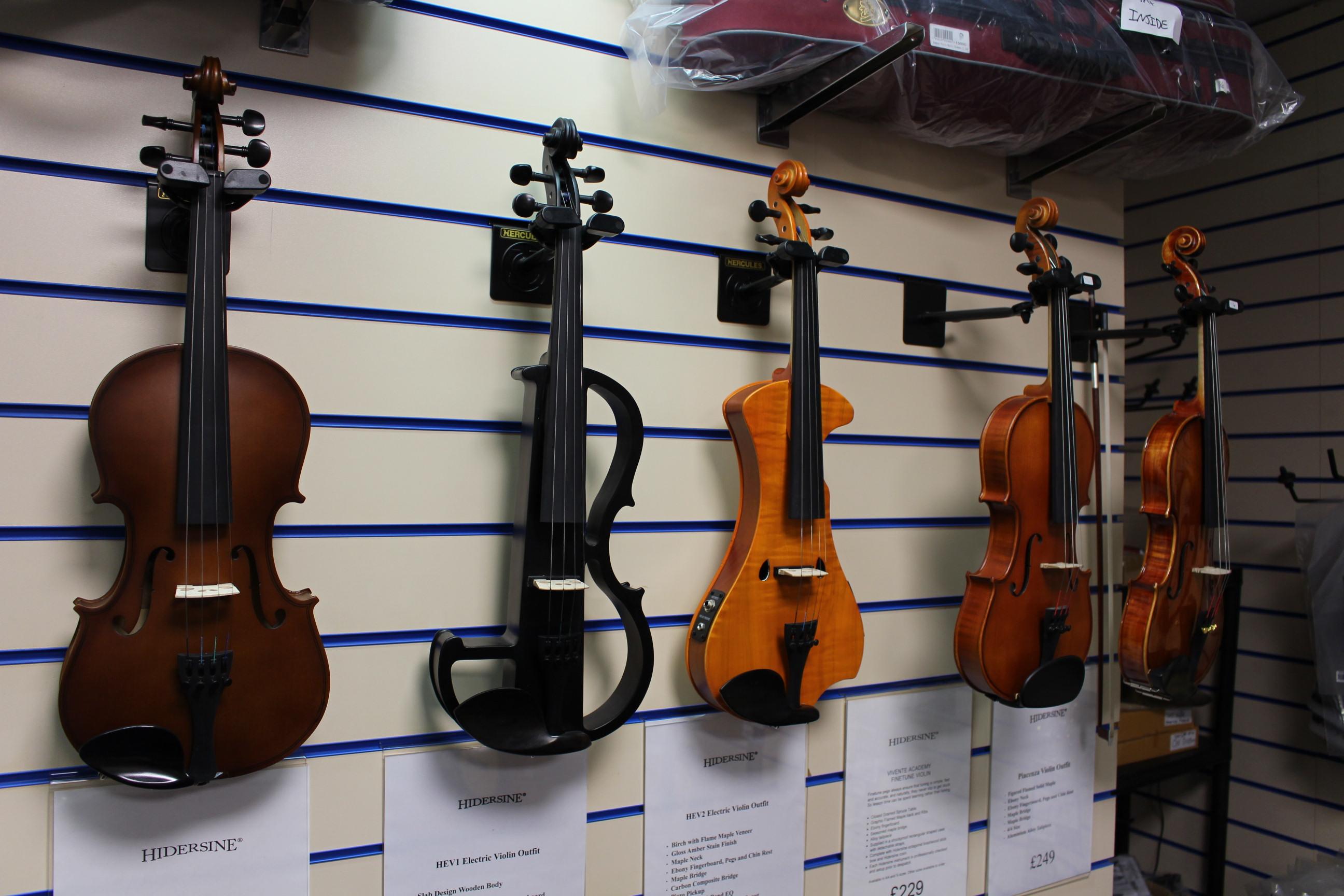 Can't find what you're looking for on the site?
Don't worry! We are working on getting new products on our site every week but we've still got a lot to do. We sell a lot more in in terms of brands and products in the shop then we do online so just get in contact with us and we'll be able to help. This can be done with the contact form or via telephone on 01234 346206. We are here to advise all of our customers, whether they are just starting out or hardened veterans of the music scene. All of our staff are well experienced in their fields and are happy to offer advice wherever you may need it.